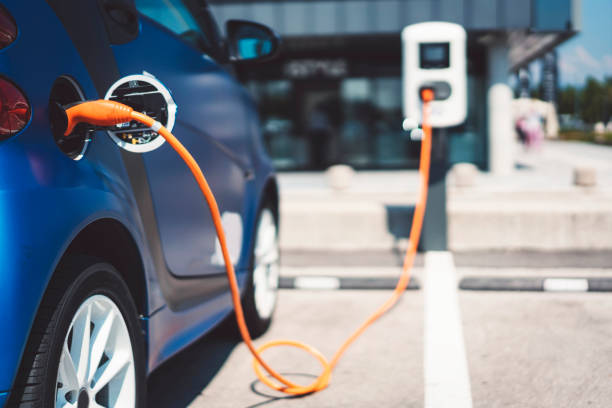 Date: 2 June, 2022 - Blog
Sales of electric cars are breaking records, but the lack of metals are looming
Sales of electric cars doubled in 2021 to 6.6 million units compared to 2020. In 2021, 10% of cars sold were electric compared to 2% in 2019. In 1Q22, 2 million electric cars were sold, 75% more than the same period in 2021. China accounts for half of the growth. In 2021, 50% of electric cars were sold in China, 35% in Europe and the balance in the US. In the short term, sales could be disrupted by the war in Ukraine, but electrification is underway and electric cars will account for at least 30% of cars sold worldwide in 2030.
But the risk is the shortage of metals needed to manufacture batteries, under stress with the Covid and accentuated by the war in Ukraine. Lithium and nickel are two important components for batteries. Russia produces 20% of refined nickel and China controls much of the refining of lithium, graphite and cobalt. China makes no secret of its ambition to dominate the electric vehicle industry and thus take the place of a European automotive industry which has lost its technological lead with the scheduled end of internal combustion engines. Chinese firms, financially and politically supported by their government, are taking control of lithium resources, especially in Latin America in the Chile, Bolivia and Argentina lithium triangle, where more than half of the world's reserves are located. China refines 60% of the world's lithium on its soil.
Another risk is the rise of sovereignism and economic nationalism in Latin America to fight the domination of the United States. Mexico's parliament passed a bill last month declaring lithium a "strategic mineral" and banning private investment. In Bolivia, a mix of political instability and protectionist policies have prevented serious development of its vast reserves. The country's resource extraction policy has oscillated between privatization and nationalization. In 2018, a German company beat Chinese rivals to form a lithium joint venture with a state-owned Bolivian company, but the deal was canceled by the government the following year. For the moment, Chile resists the temptation of nationalism. Argentina is the new Eldorado with the second largest lithium reserves in the world. Argentina arouses the greatest interest from foreign investors… especially Chinese. Chinese companies have been the most effective and responsive buyers, at times competing to grab mining assets. The French Eramet is still present and built in Argentina, with a Chinese partner, a factory in the desert of the Andean highlands, at more than 3,800 meters above sea level. It could supply 15% of European lithium needs in 2025.