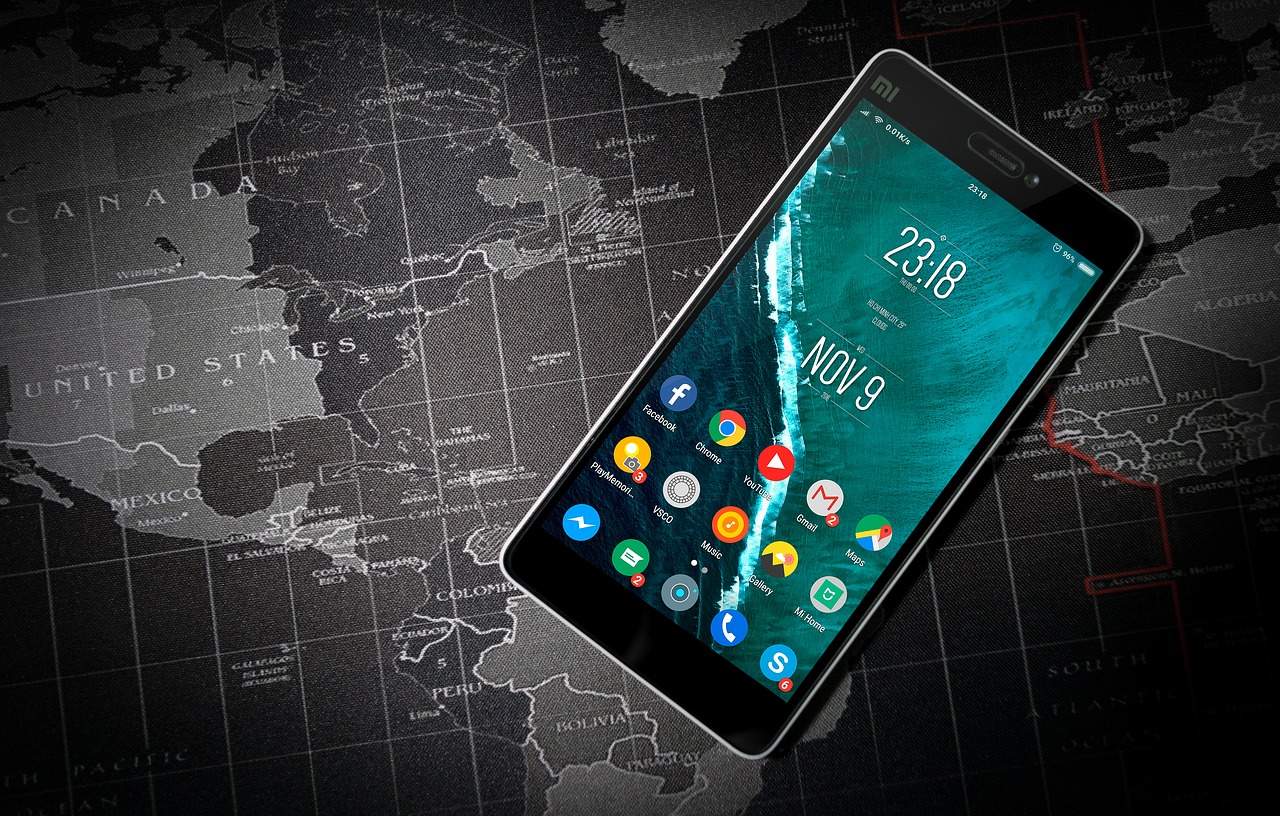 Date: 20 December, 2018 - Blog
The technological war, launched by the United States vis-à-vis China, is still in its infancy and is bipartisan (Republicans and Democrats).
In August, the US enacted a law banning China from acquiring US technology and being active in the US market based on national security (defense, espionage). In a first step, it mainly targets 5 Chinese companies, Huawei and ZTE in telecom equipment, Hikvision and Dahua Technology in surveillance cameras and Hytera Communications. Substantial and essential Chinese devices in any telecommunication system or critical to the good functioning of telecommunications will be banned from US markets.
The US Administration has blocked the acquisition of Qualcomm by Broadcom (Sino-Singaporean shareholders). This spring, ZTE avoided bankruptcy, with Donald Trump finally resolving to lift the sanctions against ZTE, yet accused of violating the US embargo against Iran and North Korea. In revenge, the Chinese failed the merger between Qualcomm and the Dutch NXP (electronic chips), refusing to validate the merger while Qualcomm has two-thirds of its sales in China.
In early October, Super Micro, a Taiwan-American specialist in sockets, was accused of installing spy chips on its equipment for the benefit of China. 30 US companies have been affected including Apple and Amazon. But recently, an expert report has denied the thesis of hidden Chinese spy chips.
The keystone of this acceleration in technological warfare is 5G.
First, the United States, China, Japan and South Korea, spearheads in the 5G, are in a race for the deployment of the 5G and the next mobile phone standard. The Chinese Huawei and ZTE have big ambitions, but their ban on the US and allies' markets benefit Nokia and Ericsson. But 5G will also be of immeasurable size compared to 4G. It will not only be about People communication, but a People & Things relationship. The 5G will affect artificial intelligence (China wishing to be the world's # 1 in 2025), the Internet of Things, connected / autonomous vehicles, Smart Grid, Smart Cities, Smart Homes, etc.
But worries about China did not start with Donald Trump. Huawei has managed to grow thanks to its partnership with British Telecom. In the early 2000s, Huawei was more flexible than Marconi. The English national security services had already worried about such collaboration. Today, with China representing the world's second largest military spending, behind the United States, the US and allies are thus moving from worry to action: banishment of the Chinese in the 5G for reasons of national security.
Donald Trump has asked all his allies to ban Chinese companies in the development of 5G. Australia and New Zealand followed. Japan and Britain have announced that from now on they will ban Chinese companies in 5G. Telefonica Deutschland won't work anymore with ZTE.
If Nokia and Ericsson will be among the winners of this war in 5G, the technology sector will suffer from a lack of visibility, because everything is interdependent: the big tech companies work with American and Chinese companies and produce in the States United States and China.
Apple business model: design in the US, production in China and Asian, American and European suppliers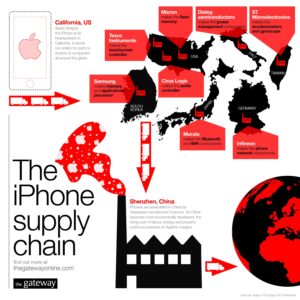 If the Original Equipment Manufacturers (OEMs) are likely to change their business models, the big losers will certainly be the suppliers who are not all the financial size to face a technological war between the United States and China. This situation has led in recent months to a significant drop in stock prices of OEM suppliers. For example, the share price of AMS AG has lost 70% since July 2018; AMS is supplier for Apple and Huawei. U-Blox has lost 69%.
Apple is in a process of internalization/vertical integration of component manufacturing. The main losers will be Samsung Electronics, Qualcomm, Intel, Dialog Semiconductors, Synaptics, but they have solid backs; what will be for the smaller ones? Apple is the largest customer of AMS, Qorvo, Lumentum and Japan Display. If Apple or other large OEMs have a Plan B, small suppliers don't.
China may react by banning US technology suppliers who are working with Huawei today. But Huawei is not in a strong position: 33 suppliers out of its 92 core suppliers are American. And if Huawei does not take Google's Android license or those of Qualcomm, Huawei is unable to manufacture smartphones or produce relay stations for 4G / 5G. If the Chinese decided to go into confrontation, there would be the risk of seeing in the 5G 2 non-interoperable international standards and which would have major consequences in the technology sector. The big losers would be small companies; that's the message that the stock market has given.
The technological war between the United States and China reduces visibility on the IT sector.
OEMs have a plan B, not their suppliers
5G will be the major theme in 2019
Overweight Nokia, Ericsson and Motorola Solutions
Overweight Microsoft, a defensive stock in IT sector