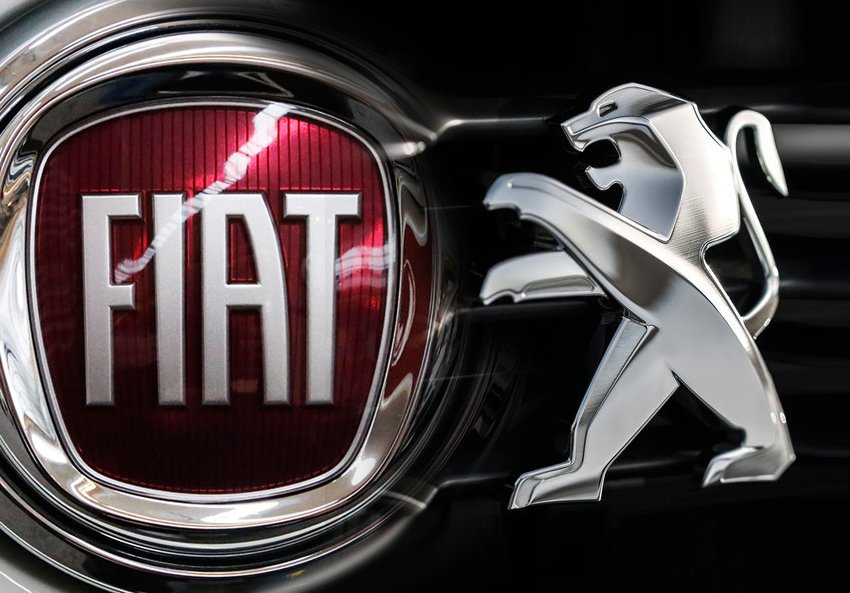 Date: 7 November, 2019 - Blog
It takes time for FCA to get married. Two years ago, it tried with GM (market share problem in the United States), then Renault (too political). The FCA-PSA merger makes sense, especially in terms of geographical complementarity. And no politics. The Peugeot family (14%) remains a reference shareholder. The new group will be headed by Carlos Tavares, the current CEO of Peugeot who has managed to integrate Opel and is  recognized for its cost management. A manager who is unanimously considered and maybe the only one to achieve such a merger. The other shareholders are the French State (which arrived in 2009 with the rescue of the automobile sector) and Chinese Dongfeng with 12% each.
With € 184 billion in sales, PSA-FCA will be the world's third largest automotive group, behind Toyota (€ 248 billion), Volkswagen (€ 235 billion), and ahead of the Renault-Nissan-Mitsubishi alliance (€ 172 billion), Daimler (€ 167 billion), Ford ($ 160 billion), GM ($ 147 billion), Honda (€ 133 billion), BMW (€ 97 billion).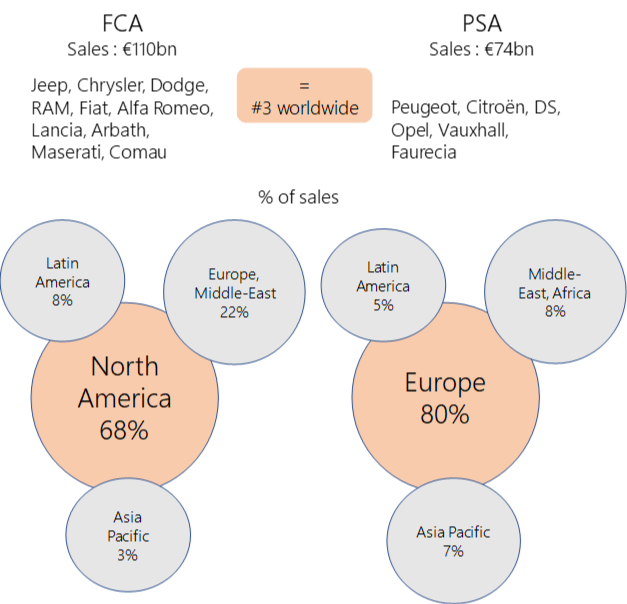 The current market capitalization of the two groups is € 43 billion, which we estimate at € 60-64 billion in the medium term in the case of a successful merger, up 40-45%, due to the estimated cost synergies at € 4 billion and development potential thanks to geographical complementarity. We will be closer to the valuation ratios of the German manufacturers and GM.
FCA-PSA will obviously have more strength in the development of electric cars and other technologies such as autonomy and connectivity. But some challenges remain: 1) managing jobs in France, Italy and the United States with political and union aspects, 2) PSA and FCA are weak in China, the largest global market, 3) bad reputation (lack of reliability and quirks) of Peugeot, Citroën and Fiat brands in the United States; in the 70s, the TV series of the famous detective Columbo with his ratty convertible Peugeot left this negative image for decades.