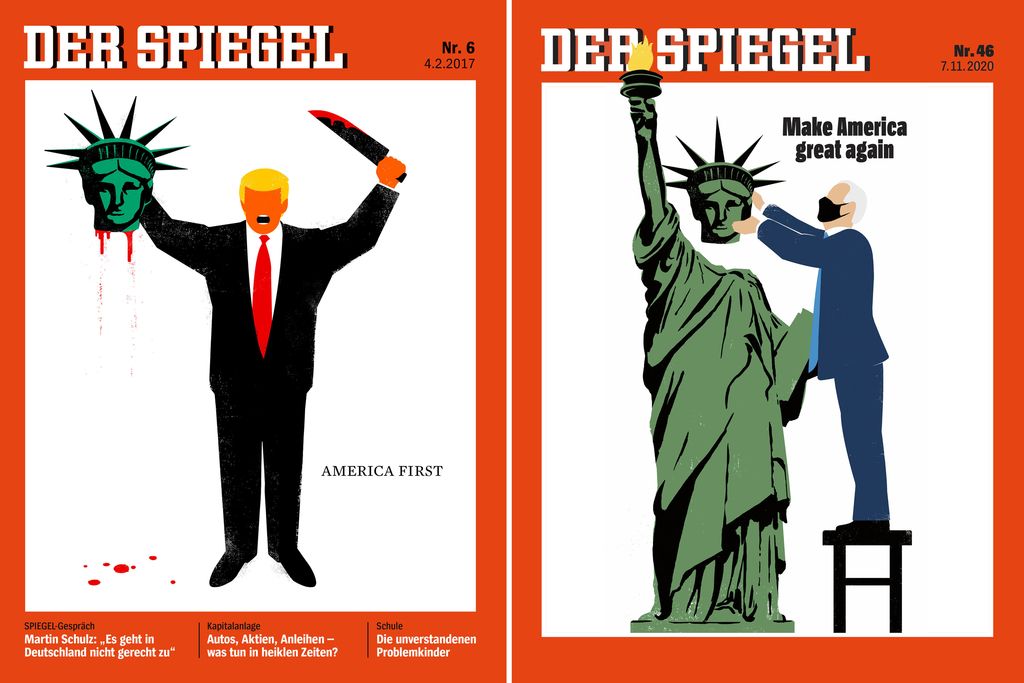 Date: 20 November, 2020 - Blog
Democracy 1 – Propaganda 0
Based on polls, the markets' narrative in the days before elections was as follows: a Democratic triumvirate of White House, Senate, and House would produce more spending, social programs, and a higher level of inflation expectations. But at this hour, a very different scenario is in the making. Forget about a ¨Blue Wave¨. And the White House is still not formally decided…
If logic prevails, the ongoing contestation over Presidential results should neither turn into a major constitutional crisis, nor last long. The case for contestation is mild in substance. Compared to the 2000 election, situation is much clearer (see graph below).
Disputable, really?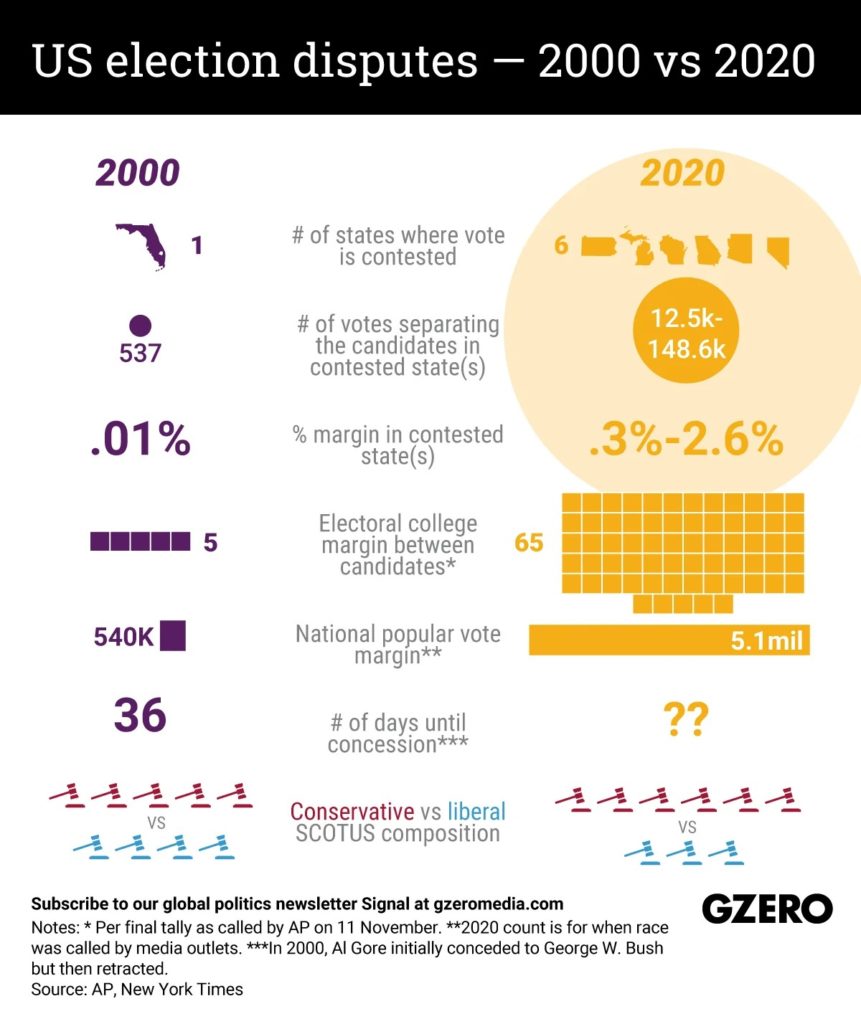 When it comes to the Senate, following the recent results of North Carolina and of Alaska, it has become clear that the best outcome that the Democrat could get is a fragile tie. And even so, the Virginia – re-elected – center-right Democrat Senator, regularly votes (about 50% of times) with Republicans. In short, Democrats would need 53 or 54 seats to ensure an effective majority. In practice, the Senate will not switch but stay Republican. The Republicans also made unexpected gains in the House, but it will remain in Democratic control. Still, ever before since decades has the House been so divided.
Biden will be the first incoming elected Democrat President since G. Cleveland in 1884 not benefiting from the full support of the Congress. Biden will reverse Trump decisions, in the realms of his perimeter of competencies. But… it will be quasi-impossible for him to pass new laws which do not have by-partisan support.
We still expect the Harbor day (Dec. 14th) to be the latest deadline for a dispute settlement
Gridlock is the new political regime in the US
Could cohabitation be virtuous, finally?
What should we expect in 2021?
Status-quo (no higher) on income taxes
No markets' unfriendly taxes. Forget about new taxes on capital gains, on dividends, as well as lower deductibility of interest charges. No new restrictions on share buybacks.
Favorable framework for the financial sector (deregulation) will stay or face only little change
Minimum aid for state and local governments.
Some stimuli for households and small / medium-size companies
In short, the odds of a second version of the very large Spring / Summer stimulus bills are low. A major Green New Deal is also unlikely, though some bipartisan support should emerge on specific topics. Just like in recent years, large infrastructure spending should not emerge, as stumbling over ideological disagreements (public, private or mixed funding?).
Additional actions from the Fed to shore up markets are definitely required
Intermediate and long US interest rates should be slow to rise. But as we get to vaccines, their normalization will accelerate
Muni bonds will remain under pressure. Usual suspect States like NY, CA, Il, CT will remain in the spotlight, due to their particularly weak re- financing posture