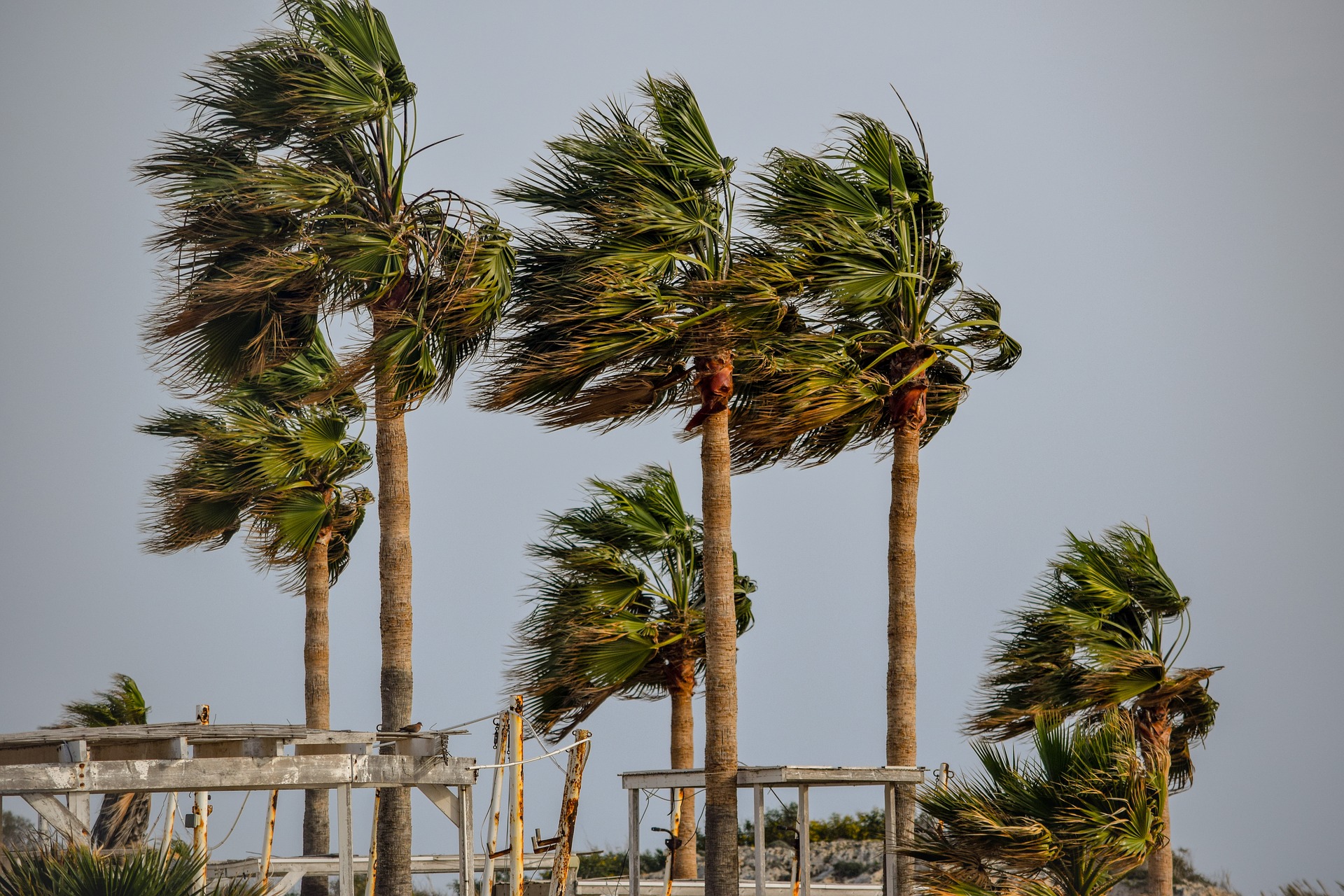 Date: 3 October, 2019 - Blog
Another unexpected shake-up at the ECB
Sabine Lautenschläger will resign by the end of October. She has been on Executive Board since January 2014; her term would normally end in January 2022. She has been mainly responsible for setting up the Single Supervisory Mechanism. The reasons for her resignation are unclear. It is perhaps a protest against the ECB's recent decision to engage in another round of easing. She has been the most vocal to publicly criticize the bond purchasing program. Her resignation of means that there will be two new Executive Board members this autumn, as Benoit Coeuré term will finish at the end of the year. By year-end, 5 of the 6 Executive Board members will have seen a new occupant within the space of around a year and a half. While to some extent dissenting views is another step toward becoming a mature central bank, the fact that opposition to the last policy decision has become very vocal shows how fragile the ECB is.
After weak European PMIs, recession fears have intensified. But monetary developments are pointing in a different direction. The broad money supply (M3) increased from 5.1% in July to 5.7% in August, mainly driven by an acceleration in the narrow money supply M1. The M1 increase from 7.8% to 8.4% is particularly noteworthy. Real money supply is one of the best leading indicators for the eurozone economy. Even if the lag time is considerable, this supports a better economic sentiment.
At the same time, private sector borrowing also improved. This is more of a coincident indicator. While the credit impulse is not necessarily enough to boost growth, it shows that financial conditions have supported a small acceleration in lending growth. Economic environment will stay uncertain, but the ECB will likely take this data as a confirmation that the  expansionary policy is having some positive impact at a time of slowing growth.
M1 and GDP in the Euro area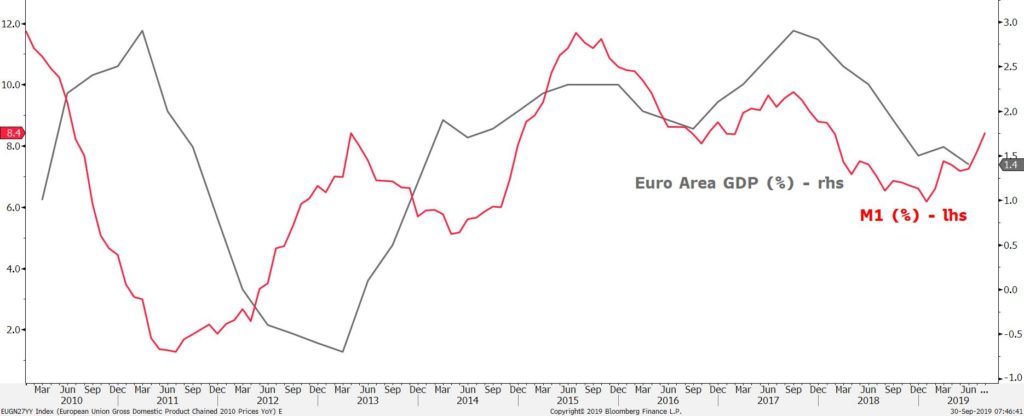 Source: Heravest SA, Bloomberg
The ECB will remain dovish, but we expect no more easing measures
By Jerome Baillaud