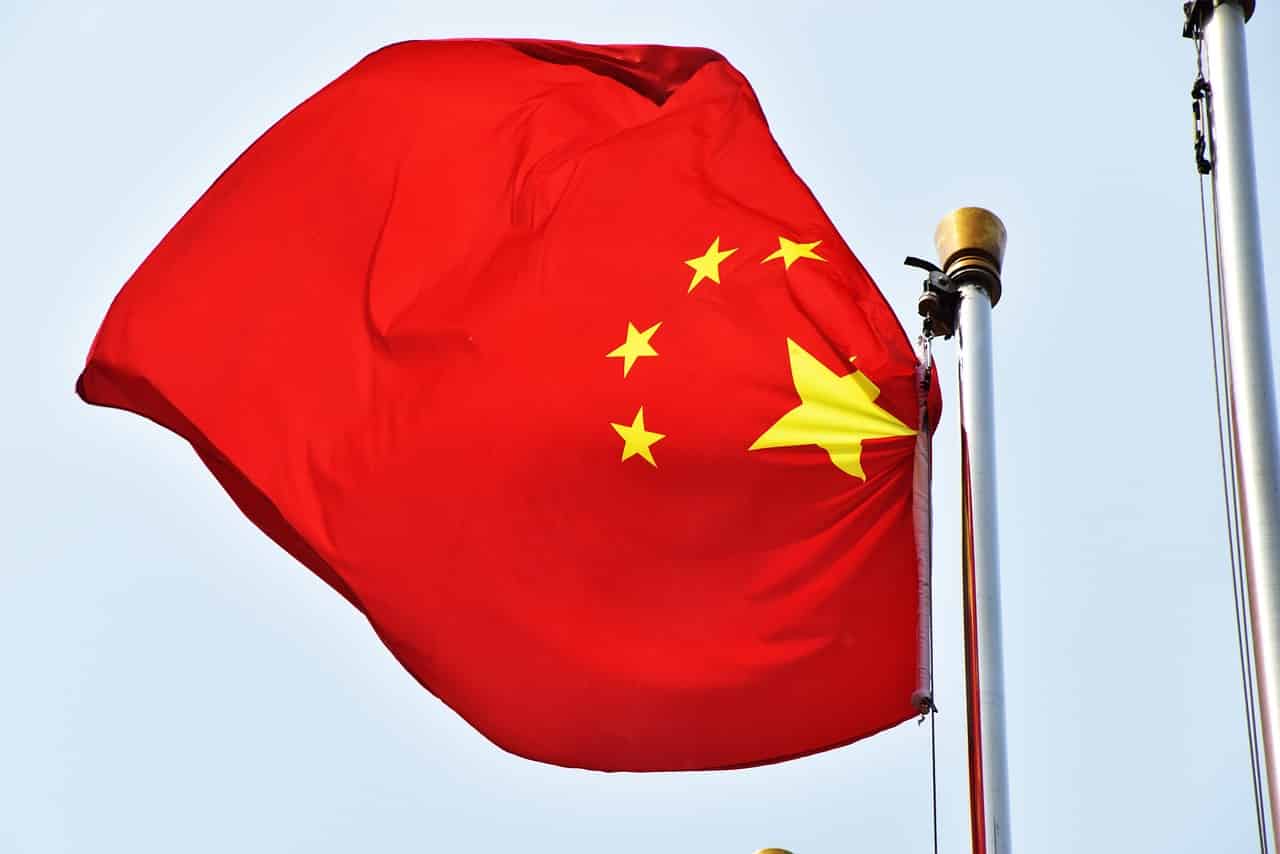 Date: 15 December, 2022 - Blog
Awakening of China
The USD reigned supreme in 2022, driven by the Fed most aggressive tightening cycle since the 1980s. The Fed was not the only driver. A confluence of factors including the European energy crisis, Chinese strict zero-COVID strategy, elevated US-China geopolitical tensions, and political upheaval in the UK contributed to push the USD into overvaluation territory.
China portfolio flows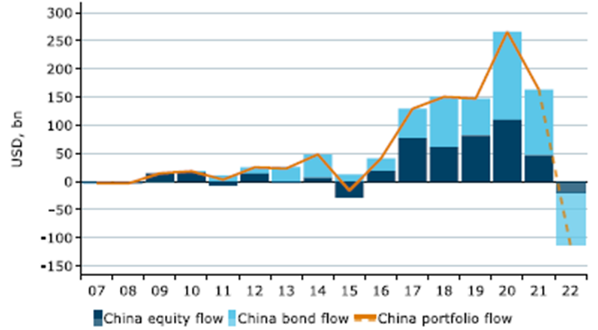 Source: ANZ
Capital outflows have been a key driver of the lower CNY. This year, equity flows into China have been impacted by economic woes and Russian invasion of Ukraine. Bond flows have suffered from the Fed tightening cycle and much higher long-end yields. Local authorities have acted this year to slow renminbi depreciation against the USD. They seem comfortable with the current rebound.
Hopes are resurfacing. China just announced it is relaxing its Covid constraints. First, many people will not need to test anymore. Second, Covid positive patients with less severe symptoms can quarantine at home instead of staying in isolation facilities.
Finally, growth seems to resurface as the main Politburo focus. Most of its last meeting focused on growth, including advocating active fiscal stimulus, and pointing out that the economy should leverage on consumption and infrastructure to expand domestic demand. Monetary policy is no longer the favorite tools to boost the economic rebound.
Chinese authorities often emphasize that they seek renminbi stability. They monitor it on a trade-weighted basis, which relates importantly to current account flows, but also versus the USD, which is consequential for capital account flows. The renminbi is managed, even if with significantly greater flexibility in recent years.
This year, authorities have used the daily fixing to send messages about the need to slow renminbi depreciation, altered reserve requirements on foreign deposits and offered administrative guidance to the large state-owned commercial banks dominating FX trading.


Source: Bloomberg
Following positive news on China loosening its Covid policy, yuan rallied and dipped below 7-level for the 1st time since September. The CNY has fluctuated widely this year, both against the USD and its trade-weighted basket. It is still substantially down despite its recent rebound. On a trade-weighted basis, it has fallen by 5% this year.
The narrative surrounding China's economy and CNY was very negative most of 2022, exerting tremendous downward pressure on the CNY. There has been an abrupt change in tone after the Party Congress, with the government announcing concrete steps to open the economy and measures to prop up the property sector. It is still early days, and the recovery path will be bumpy, but the outlook for 2023 has brightened. We expect a return of portfolio flows.
Chinese authorities are loosening the noose. China zero-Covid policy looks over. Flows will pick up with cyclical economic improvement
Investors should reconsider Chinese assets. Bonds and CNY should be the main beneficiaries